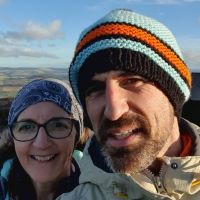 The saying 'Jack of all trades' certainly applies when describing my interest in all things Information Technology.
With nearly 30 years of experience in the IT industry there isn't much I haven't worked on. From designing both software and hardware for the Eurofighter programme to implementing Artificial Intelligence and Machine Learning algorithms, to leading the software department of one of the largest banks in the Cayman Islands and being responsible for the security and deployment of their Online Banking solution.
Pitcaple IT was created when we returned from the Caribbean in 2014, since then I have been fixing and upgrading computer hardware, helping setup websites and email for sole traders and small businesses, and running the IT department for a 100+ employee, multi-site local business.
From providing help desk support for family PC's to setting up home offices, fixing hardware and installing networking I have the knowledge and expertise to help whatever your issue might be.
As well as providing IT services this site provides a growing library of guides and tutorials to help like-minded people that don't mind getting stuck in. The topics pretty much cover all of the services that Pitcaple IT provides, so have a go and if you have any issues then please get in touch.