A month of Cryptomining (Part 2): Using the coins earned from NiceHash
This is the second part of a three part series about Cryptomining for a month. Part 1 covered how to get setup, this part will cover what to do with the BTC generated from mining and the final part will be the conclusions I came to.
Transferring out of NiceHash
To be able to transfer out of NiceHash you will need another wallet for the BTC to go into. I tried to get accounts with Payeer and Coinbase who NiceHash have support for but neither of those companies managed to complete the verification without issues (I will cover these issues in the final part of the series).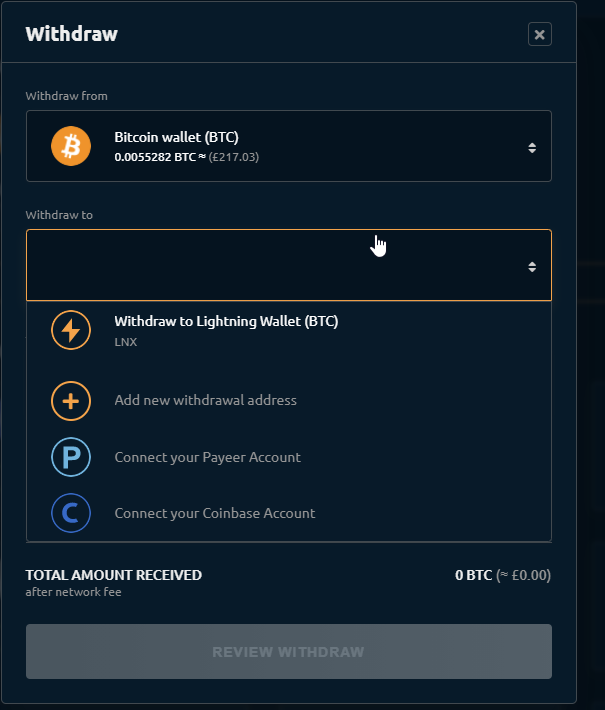 NiceHash will transfer to any other wallet you have the address for so I signed up for an account with Liquid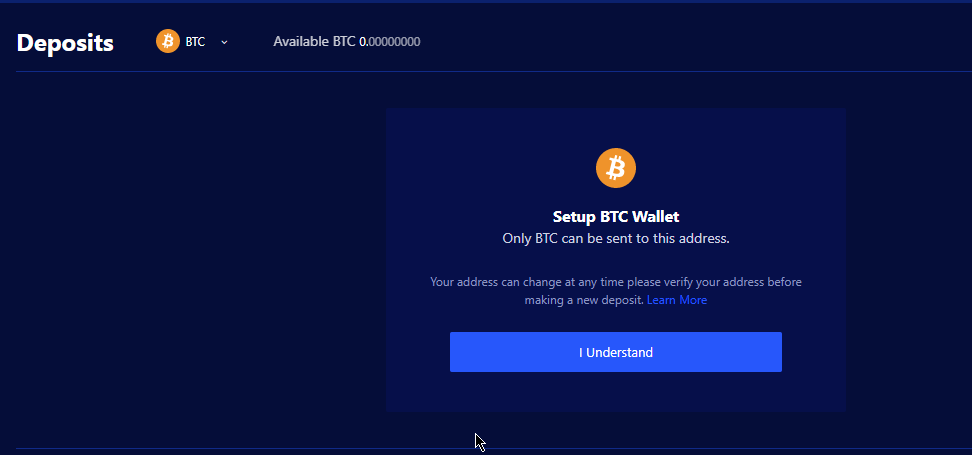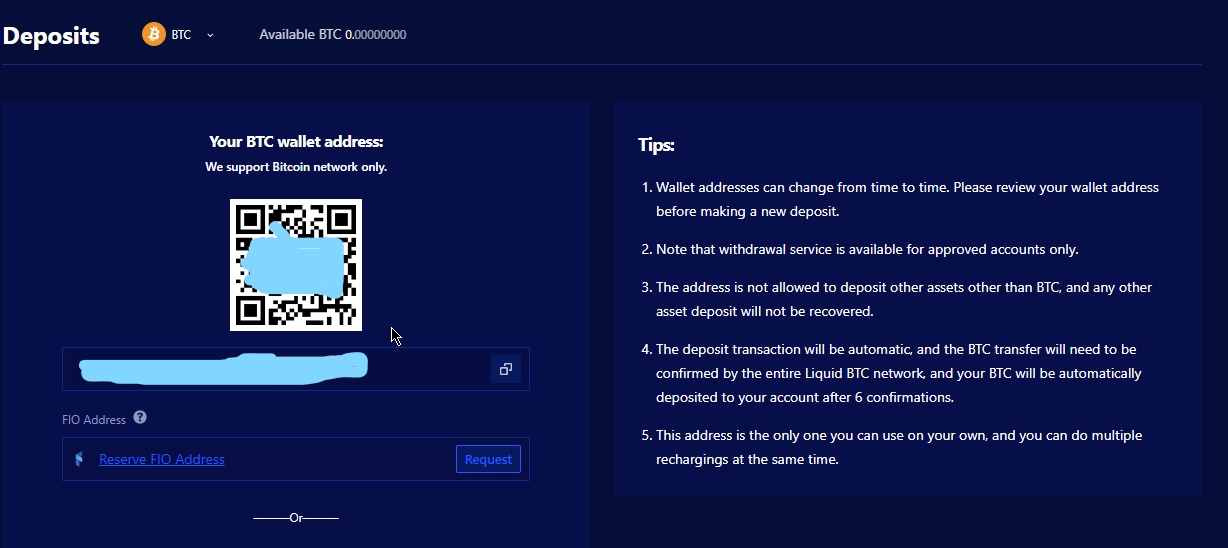 To be able to transfer from NiceHash to any other wallet you will need to enable 2FA on your NiceHash account (hopefully you did this during setup). This will mean a hold of 24 hours on any withdrawls after it has been setup. If you already have 2FA setup then you can withdraw without waiting.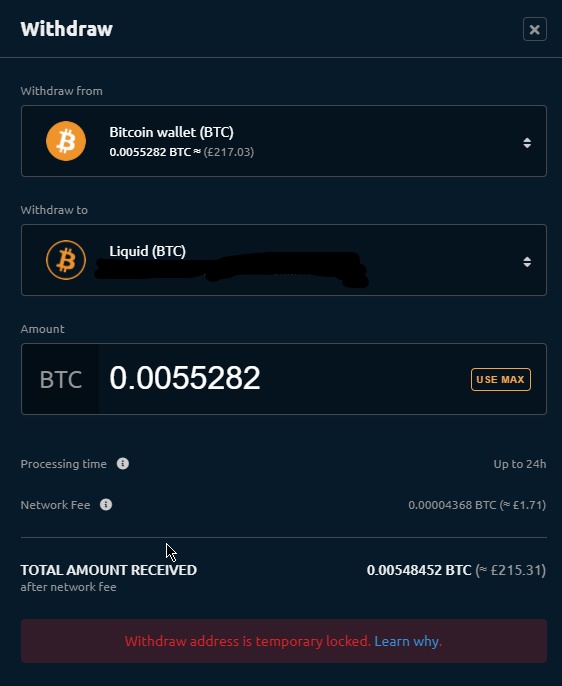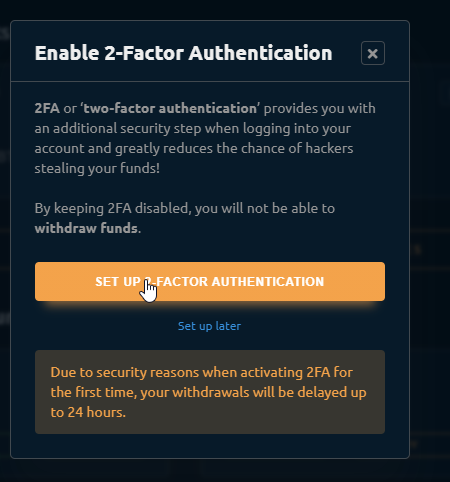 Add your BTC Wallet to Nicehash by selecting to withdraw from your account, from there you can add a new BTC wallet address.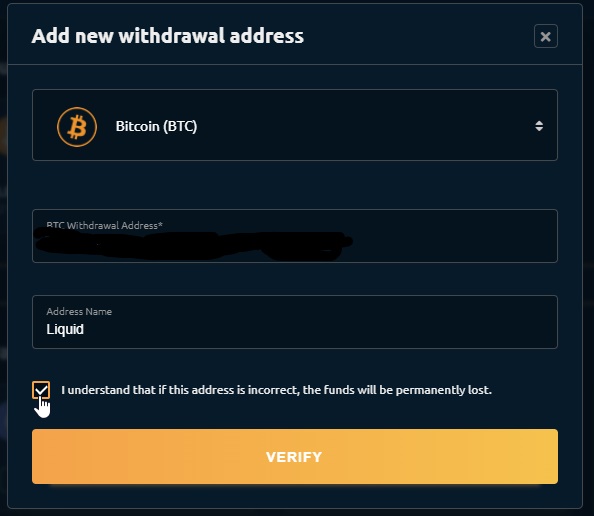 If everything added correctly you can then attempt to withdraw from your NiceHash account.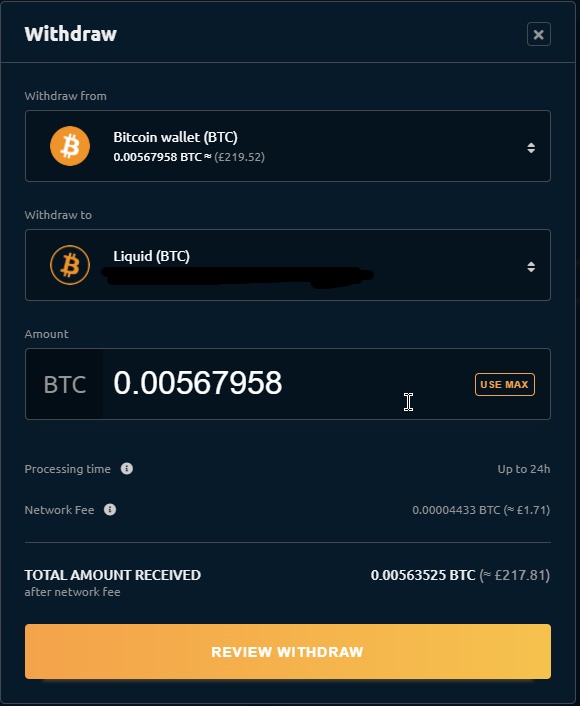 Double check the transaction before approving it.
Once you approve it then you have to wait for the transaction to be verified which can take anything from a few minutes to a few hours to maybe a whole day depending on how busy the whole network is.
If everything does get approved your coins will appear in Liquid, at which point you can then turn them into cash by selling them.
To sell the BTC on Liquid go to the Trade screen and sell, you can choose how much you want to sell of your coins, I just selected 100% and took the price they gave me.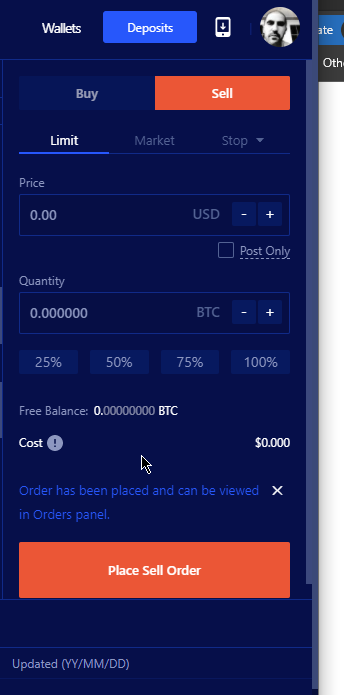 Once this was processed I then needed to transfer the USD out of Liquid into one of my bank accounts. The easiest way to do this for me, given it was in USD and I didn't want to lose out on a bank conversion rate was to transfer it to my Revolut USD account and from there move it to GBP and use it in Revolut or transfer it to my main bank account.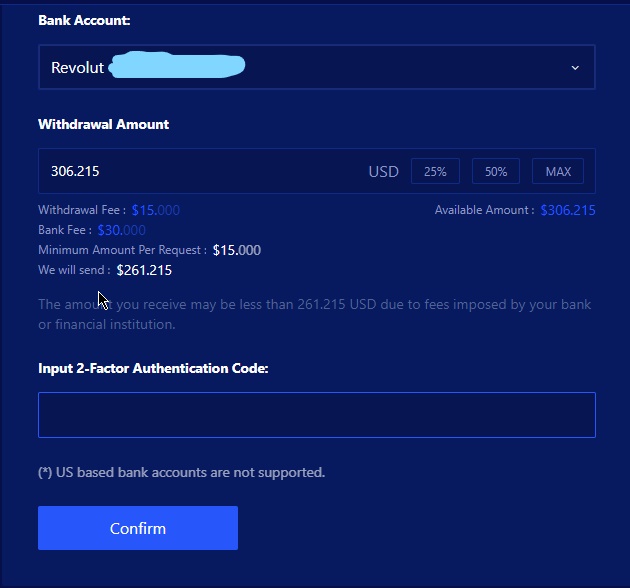 Obviously this isn't easy, I mean why would it be? To add an account to Liquid you need all your bank details including a SWIFT code, IBAN number and a PDF statement from the account within the last 3 months. Once that has been uploaded you can submit a withdrawl and get to experience the wonderful fees Liquid charge you to move your money around.
There is a $15 withdrawl fee, plus a $30 'bank fee' whatever that is? So my $300 becomes $255.
All in all the whole process of accessing your coins and turning them into real money to use is a complete faff. It has taken me the best part of 3 weeks to get verified on all the accounts and then transfer the money and finally be able to see it in my bank account as money I can use. Not to mention the ridiculous fees.
Obviously once the accounts are setup and the process is in place after the first transaction it will be a lot quicker for subsequent transfers. However, you are still talking days to get access to your money, so just be aware, and you will want to save up the amount you move so you aren't paying so many exorbitant fees.